Experience the Natural Beauty of the Ozarks
Covering 10,000 acres of pristine Ozark Mountain Landscape, Dogwood Canyon Nature Park is a one-of-a-kind experience for nature lovers and adventure seekers of all ages. The park offers miles of crystal-clear trout streams, cascading waterfalls, ancient burial caves, hand-built bridges and bottomless pools. Enjoy hiking, biking, trout fishing, horseback riding, segway tours and more during your visit to Dogwood Canyon.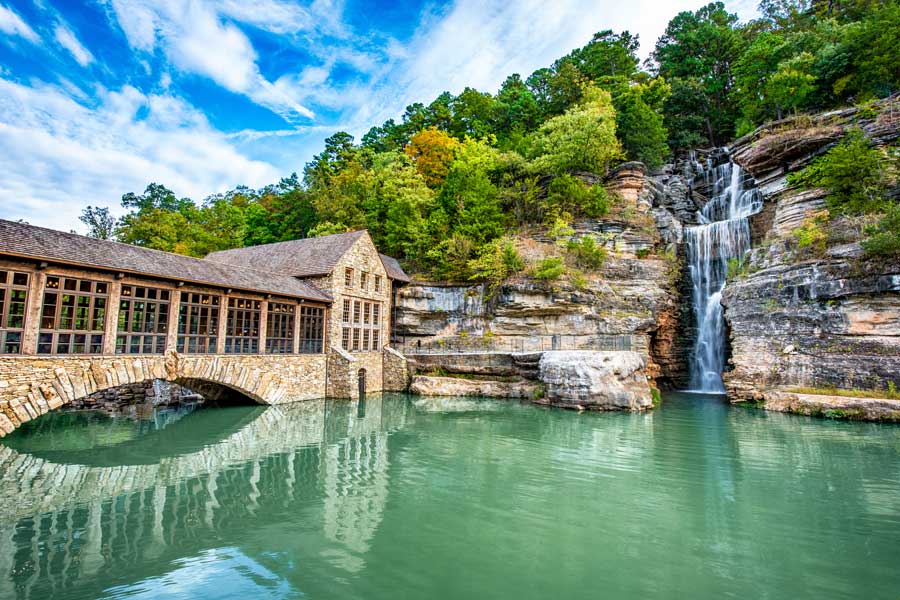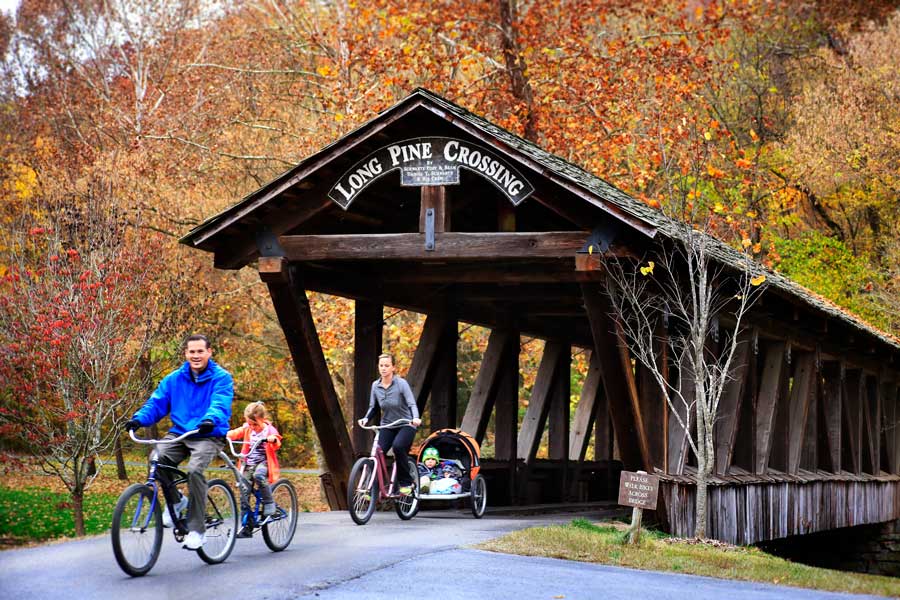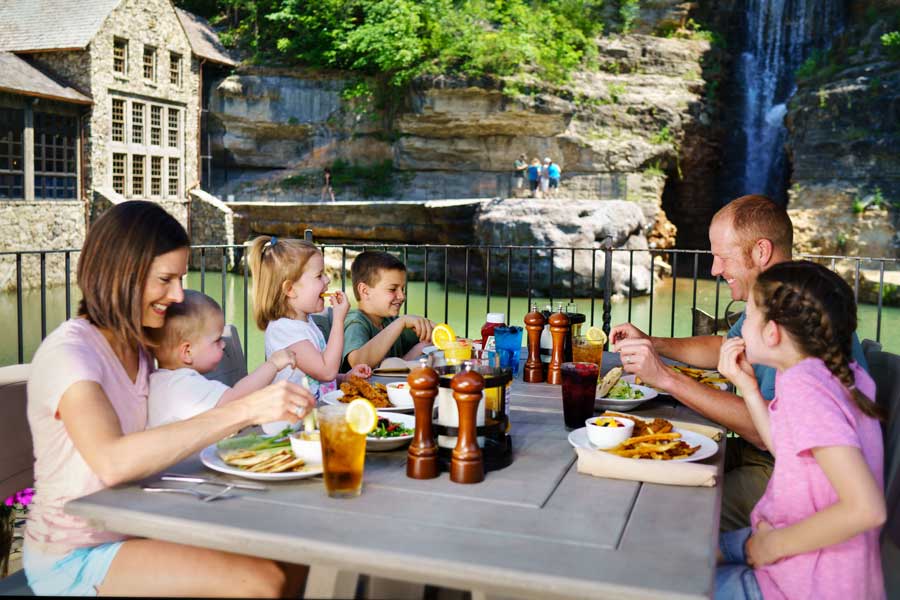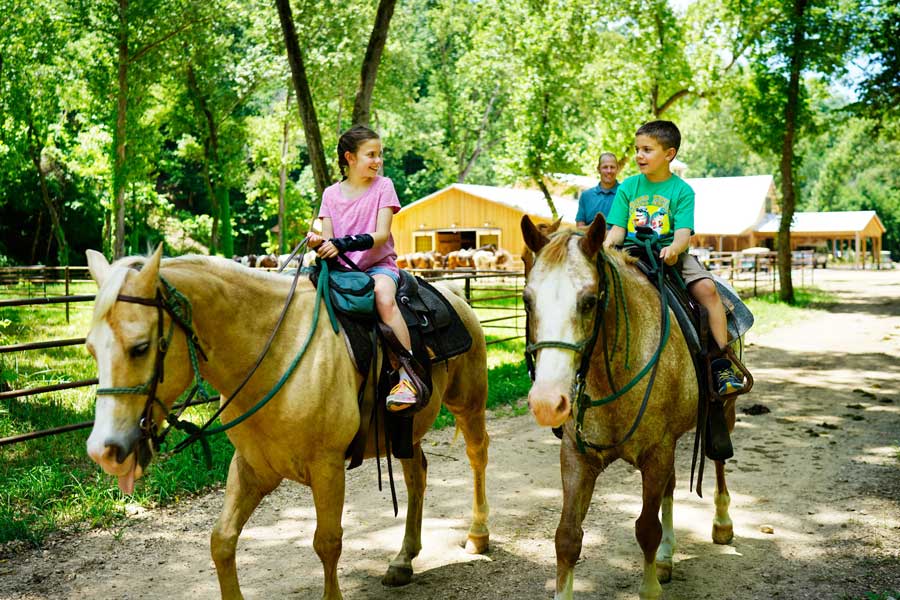 Dogwood Canyon Activities
Trout Fishing
---
Visit nearby Dogwood Canyon Nature Park for an unforgettable afternoon of trout fishing along sparkling, spring-fed streams that are home to magnificent rainbow trout. Enjoy hourly self-guided catch-and-release or catch-and-keep fishing. From the novice to the more experienced, there's nothing like the thrill of hooking a rainbow trout. No license or trout stamp is required. Tackle and rental rods are available.
Explorer Pass
---
The Explorer Pass is your gateway to the best attractions the Ozarks has to offer. Experience incredible views, world-class entertainment, 35,000 live animals and outdoor adventure while saving time and money.
DETAILS
One simple purchase
Instant ticket delivery to your email with easy mobile or printable ticket options
30 days of validity from the date of your visit
Flexibility to visit the attractions in the order that works for you
Hiking
---
Enjoy 6.5 miles of paved paths and 9 miles of trails with scenic views at Dogwood Canyon & Nature Park. Spend the day walking through rock formations, waterfalls and plenty of fresh air with breathtaking views.
Biking
---
Whether you're an avid cyclist or casual bike rider, Dogwood Canyon Nature Park offers miles of paved paths with gentle slopes to ride through the scenery of the Ozarks. You can bring your own bike or rent a single-speed, coaster-brake bike in a variety of sizes.
Private Wildlife Tours
---
Find yourself in an off-trail adventure with one of our private wildlife tours at Dogwood Canyon Nature Park. Offered year round, with limited availability, this guided trip brings you to the heart of Dogwood Canyon with a view of the park from backcountry logging roads, only seen on this private tour or by horseback. Tours can accommodate 1-3 people.
Segway Tours
---
View Dogwood Canyon Nature Park in style on a modern segway. After a brief session, you'll take on a 90-minute guided tour, learning the history of the park and viewing the park's most breathtaking sites. You'll even make a stop to feed the beautiful rainbow trout along the way.
Working Grist Mill
---
With your admission to Dogwood Canyon Nature Park, visit the real, working grist mill on Little Indian Creek. Afterward, stay for lunch at the Canyon Grill.
Wildlife Tram Tours
---
Take a ride on the wild side on our open-air tram to explore the beauty of Dogwood Canyon Nature Park. This informative, two-hour tour winds through the canyon floor with views of towering bluffs and waterfalls. You'll stop at the 1800s Hope Wedding Chapel, Thunder Falls Crossing to feed the fish and the Glory Hole, a pool with magnificent blue-green water. As you cross the Arkansas border, you'll encounter American bison, elk, whitetail deer and Texas longhorn.
Horseback Riding
---
Horseback riding at Dogwood Canyon Nature Park allows you to explore the Ozarks through the eyes of the early settlers. You'll travel through the canyon, along Little Indian Creek and through rugged areas of the park unseen by other visitors navigating the area. The park offers one-hour horseback rides, and for more experienced guest, a two and a half hour Little Indian Lunch Ride.
DETAILS
NOW OPEN
One-Hour Ride $55
Little Indian Lunch Ride $120
Conservation Center
---
Dogwood Canyon Nature Park is an immersive, educational experience that showcases the importance of conservation. With your admission to this 10,000-acre nature park, you will have access to the conservation center and treehouse (seen on Animal Planet's Treehouse Masters) as well as trails and a working grist mill.
Mill & Canyon Grill Restaurant
---
Located at Dogwood Canyon Nature Park, enjoy nature's beautiful surroundings while looking out to the cascading waterfall as you savor Ozarks-inspired food. This rustic, yet elegant facility is the perfect place to host private functions or to dine before setting out on your canyon exploration.
PLEASE NOTE: The Mill and Canyon Grill Restaurant are accessible to Dogwood Canyon guests only and require admission to the park for entry.
Dogwood Canyon is the prettiest place I've ever seen.

"

- Tim Tucker, Senior Writer at Bassmaster Magazine