ADA Accessible Accommodations
At Big Cedar Lodge, we are committed to providing accessible accommodations to our guests. Browse all of our ADA accessible rooms, cabins and cottages. If you have any questions or need further assistance, please call us at 1 (800) 225-6343.
Book Your Getaway
Whatever brings you to Big Cedar Lodge, you are sure to find the perfect accommodation for your getaway!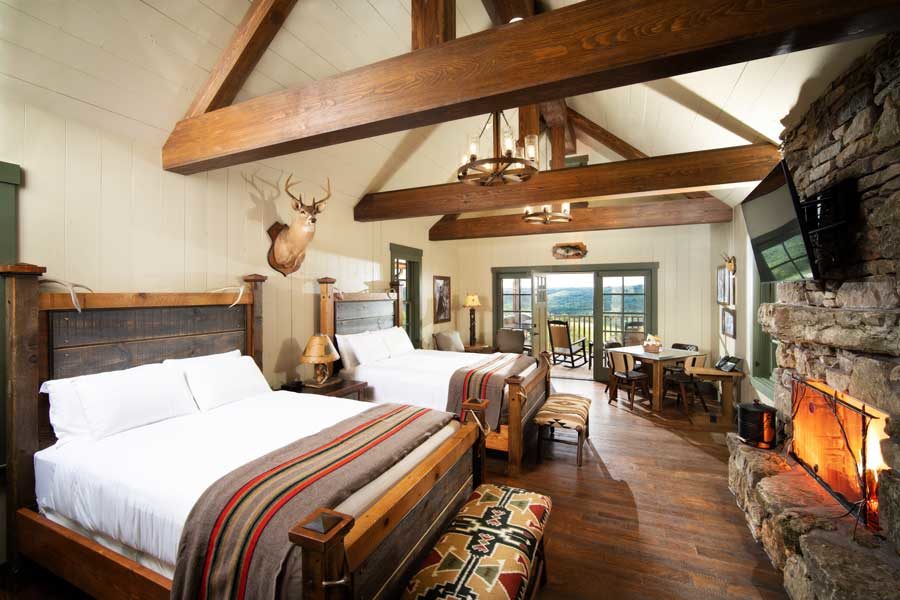 One Room Mountain Top Cottage
---
Features
Off-Site (golf course location)
Open living room area with two queen beds
1 bathtub/shower combo
Wood burning fireplace
Kitchen with fridge, microwave, & electric range
Gas grill on the back porch
ADA Options Available
---
Vacation Packages at Big Cedar Lodge
Whether you are looking for a golf getaway or a relaxation retreat, you are sure to find your perfect package.