Charming Cottages at Big Cedar Lodge
Come to the heart of the Ozarks and enjoy natural outdoor beauty in an inviting cottage. Filled with charm and character, each space features a living area with a TV, Sleep Experience bedding and wireless internet access. A variety of cottages, some including well-equipped kitchens and fireplaces, are available throughout the property to ensure you find the perfect retreat.
Book Your Getaway
Whatever brings you to Big Cedar Lodge, you are sure to find the perfect accommodation for your getaway!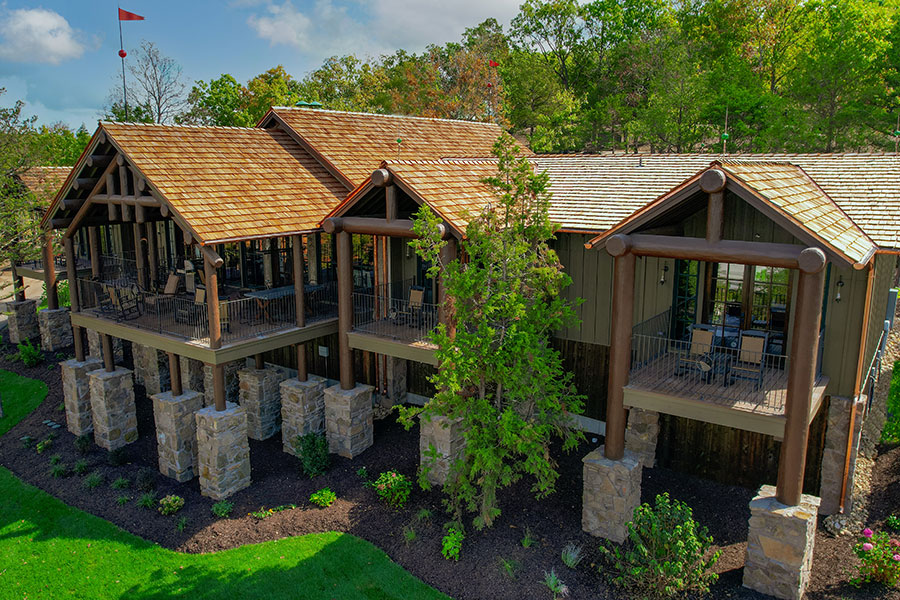 Bass Pro Shops Lakeside Four-Bedroom Cottage
---
Features
Four bedrooms (two double queen rooms, two king rooms)
Wood burning fireplace in living room
Electric fireplaces in each bedroom
Full kitchen
Private balcony for each bedroom
Large outdoor deck and lounge area
Outdoor dining area and gas grill
---
Vacation Packages at Big Cedar Lodge
Whether you are looking for a golf getaway or a relaxation retreat, you are sure to find your perfect package.