Views of Nature in the Ozarks
A historic site on the Big Cedar property, Spring View Lodge was originally part of Devil's Pool Guest Ranch. This intimate lodge rests close to the lake and above a deep pool formed by streams cascading from the ridgeline of Big Cedar Hollow. You'll be surrounded by beautiful scenery with convenient access to a heated pool and fitness center. All Spring View Lodge rooms feature Sleep Experience bedding and wireless internet access.
Book Your Getaway
Whatever brings you to Big Cedar Lodge, you are sure to find the perfect accommodation for your getaway!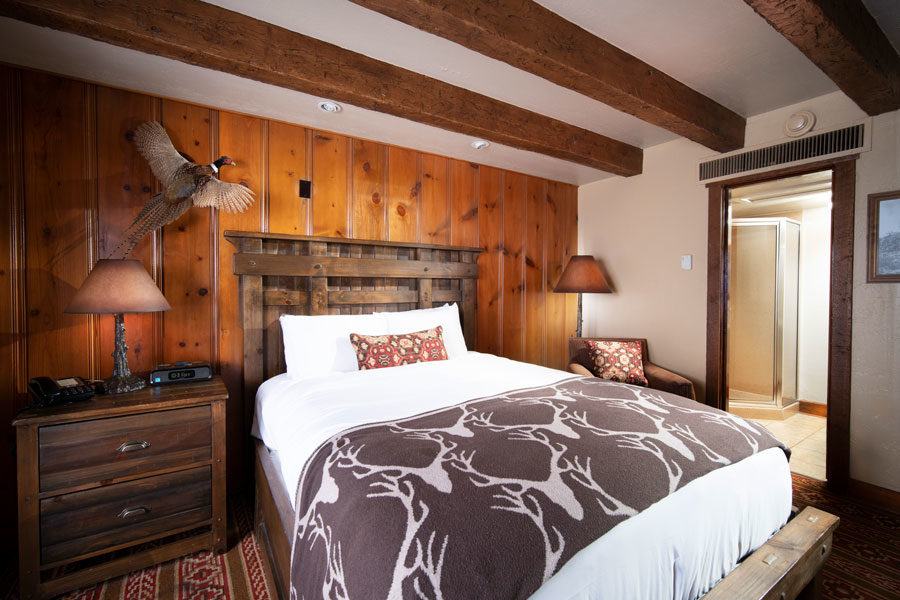 Spring View Lodge is conveniently located within walking distance of restaurants, pools and the fitness center. The Queen rooms are a value accommodation, located in a charming, rustic lodge.
Features
Queen-size bed
Shower-only bathroom
Small refrigerator
---
This charming, rustic lodge is conveniently located near restaurants and pools in the heart of the property. With a living area and private bedroom, the One-Bedroom accommodations are ideal for groups or families.
Features
Queen bed in bedroom
King bed in living area
Full sleeper sofa
Shower-only bathroom
Small refrigerator
---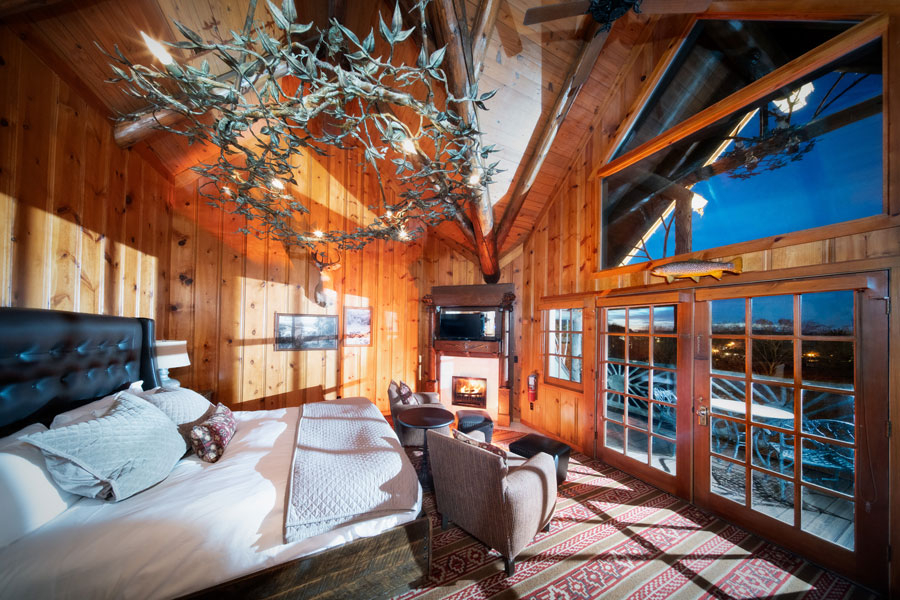 Welcome to an Adirondacks-designed lodge that reflects the grand lifestyle of early 1900s wilderness retreats. The Premier King rooms are the ideal rustic escape with unique elements like an iron chandelier and electric fireplace.
Features
King-size bed
Bathroom featuring luxury tub and shower combination
Small refrigerator
Balcony with resort view
---
Vacation Packages at Big Cedar Lodge
Whether you are looking for a golf getaway or a relaxation retreat, you are sure to find your perfect package.