Welcome to Angler's Lodge
Bass Pro Shops and Big Cedar Lodge are proud to announce the newest accommodation in its award-winning family of outdoor destinations and resort properties in the Ozarks.
In addition to enjoying great area attractions, guests of Angler's Lodge in Hollister will also be able to connect to the outdoors at Big Cedar Lodge with premier amenities including Fun Mountain and full-service marinas on Table Rock Lake, Dogwood Canyon Nature Park, and Top of the Rock Ozarks Heritage Preserve, home to the Lost Canyon Cave & Nature Trail, Ancient Ozarks Natural History Museum, and marquee dining options.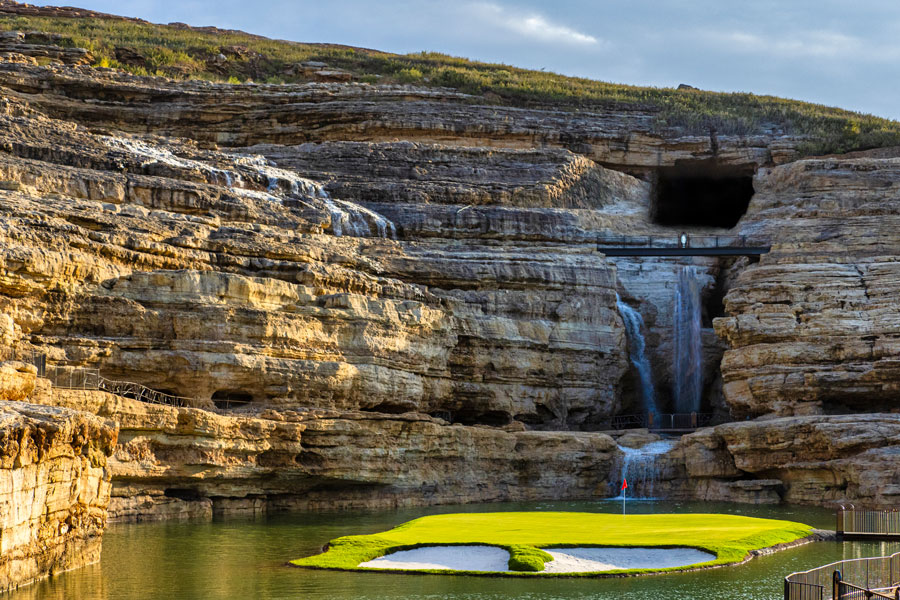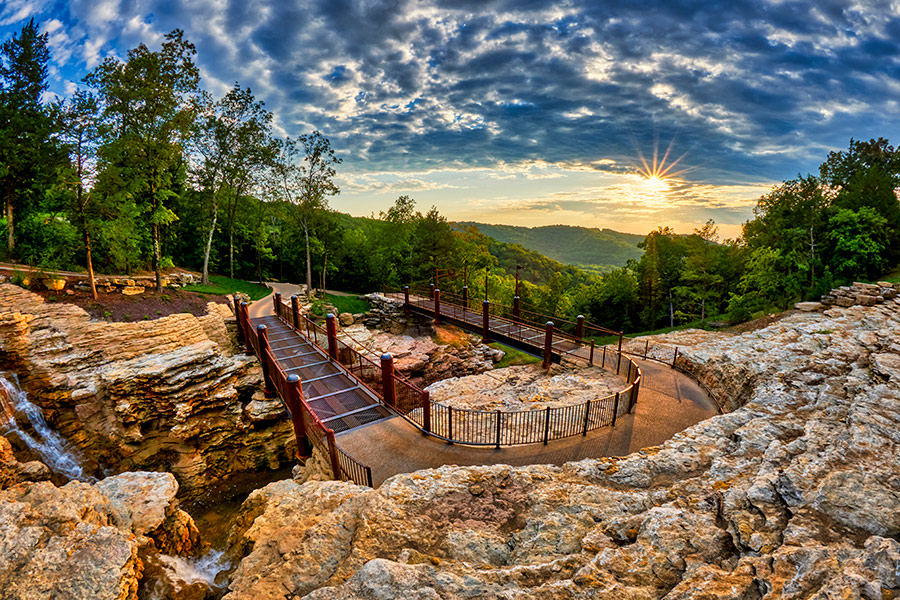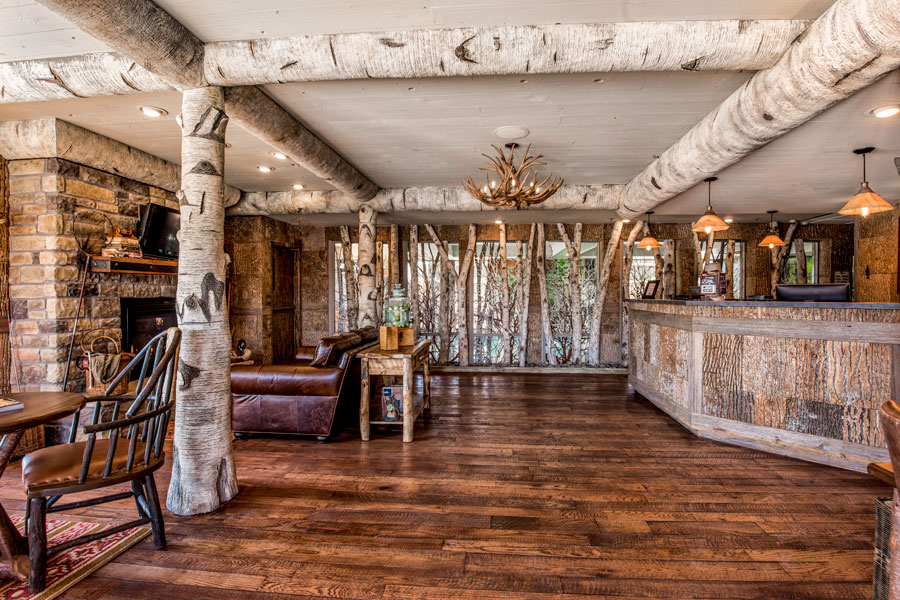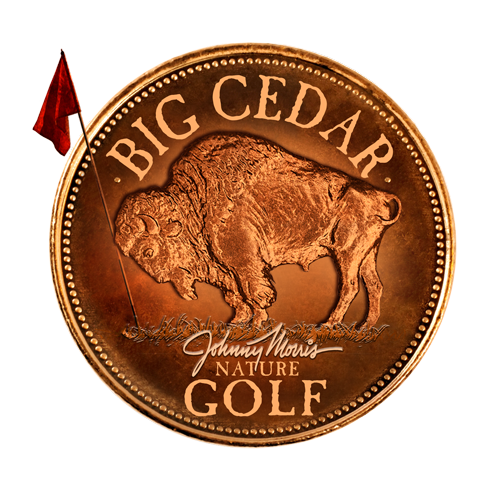 World-class golf just minutes away
The convenient location offers close proximity for guests visiting Big Cedar's world-class Nature Golf, including the all-new Tiger Woods-designed Payne's Valley, Ozarks National, Buffalo Ridge, Mountain Top, and Top of the Rock – with each of the top-rated courses located just minutes away.
This is a place in which families can come out here and enjoy and be out here, one with nature... You have so many different options!"
- Tiger Woods
More Nature Attractions Nearby
Inspired by the majestic beauty of Table Rock Lake and the Ozark Mountains, Johnny Morris, founder of Bass Pro Shops, has created a place for families to connect with nature while enjoying the many attractions Big Cedar Lodge has to offer. Nearby you'll find award-winning recreation, a 10,000-acre nature park, a world-class shooting facility and much more, all conveniently located just a few miles away.
Lost Canyon Cave & Nature Trail Cart Tour
---
Experience the unforgettable two and a half-mile journey on an electric cart as you explore the Top of the Rock Lost Canyon and Nature Trail. This dramatic trail was created to highlight stunning rock formations, waterfalls and views of Table Rock Lake. Don't forget to stop at the Bat Bar for a fresh glass of lemonade.
Please note: Electric carts are available on a first-come, first-served basis. Tickets must be purchased in person at the Top of the Rock Welcome Center, and are not available for purchase in advance.
Your experience will begin at the Top of the Rock Welcome Center. Carts hold up to four people. You must be 18 years or older to operate. This tour lasts approximately 40-50 minutes.
Details
NOW OPEN
Daily | 9:00AM – 4:30PM
Adults $30 + Tax
Children (Ages 4-11) $15 + Tax
Children 3 and Under Free
Ancient Ozarks Natural History Museum
---
Find yourself face-to-face with prehistoric creatures, galleries showcasing the American West and civil war and astounding collections of Native American artifacts and artwork as you journey through the Ancient Ozarks Natural History Museum.
Details
NOW OPEN
Museum Hours
Sunday – Thursday | 9:00AM – 6:00PM
Friday & Saturday | 9:00AM – 7:00PM
Pricing (+ tax)
Adults $12  | Children (4-11) $5  | Children (under 3) Free
Has the lake been calling you? Cruise through open water with our boat rentals from Bent Hook Marina and Bass Pro Shops Long Creek Marina. We offer fully-equipped Tracker bass boats, ski or pontoon boats and canoes by the hour or the day.
Details
Call for Pricing Details.
Table Rock Lake is ranked nationally for its numbers and sizes of bass and crappie. Set out on the mesmerizing water and discover some of the best fishing spots in the nation. The marinas are stocked with all of the gear and bait you need to catch a whopper of a good time!
Details
Missouri Fishing License
Annual Resident Permit  $12 for 16+ years of age.
Daily Fishing Permit  $8 for resident/nonresident 16+ years of age.
Trout Stamp  $10 for all fisherman, regardless of age.
Annual Nonresident  $48 for 16+ years of age.

Take a ride on the wild side on our open-air tram to explore the beauty of Dogwood Canyon Nature Park. This informative, two-hour tour winds through the canyon floor with views of towering bluffs and waterfalls. You'll stop at the 1800s Hope Wedding Chapel, Thunder Falls Crossing to feed the fish and the Glory Hole, a pool with magnificent blue-green water. As you cross the Arkansas border, you'll encounter American bison, elk, whitetail deer and Texas longhorn.
Details
Whether you're an avid cyclist or casual bike rider, Dogwood Canyon Nature Park offers miles of paved paths with gentle slopes to ride through the scenery of the Ozarks. You can bring your own bike or rent a single-speed, coaster-brake bike in a variety of sizes.
The Explorer Pass is your gateway to the best attractions the Ozarks has to offer. Experience incredible views, world-class entertainment, 35,000 live animals and outdoor adventure while saving time and money.
Details
One simple purchase
Instant ticket delivery to your email with easy mobile or printable ticket options
30 days of validity from the date of your visit
Flexibility to visit the attractions in the order that works for you