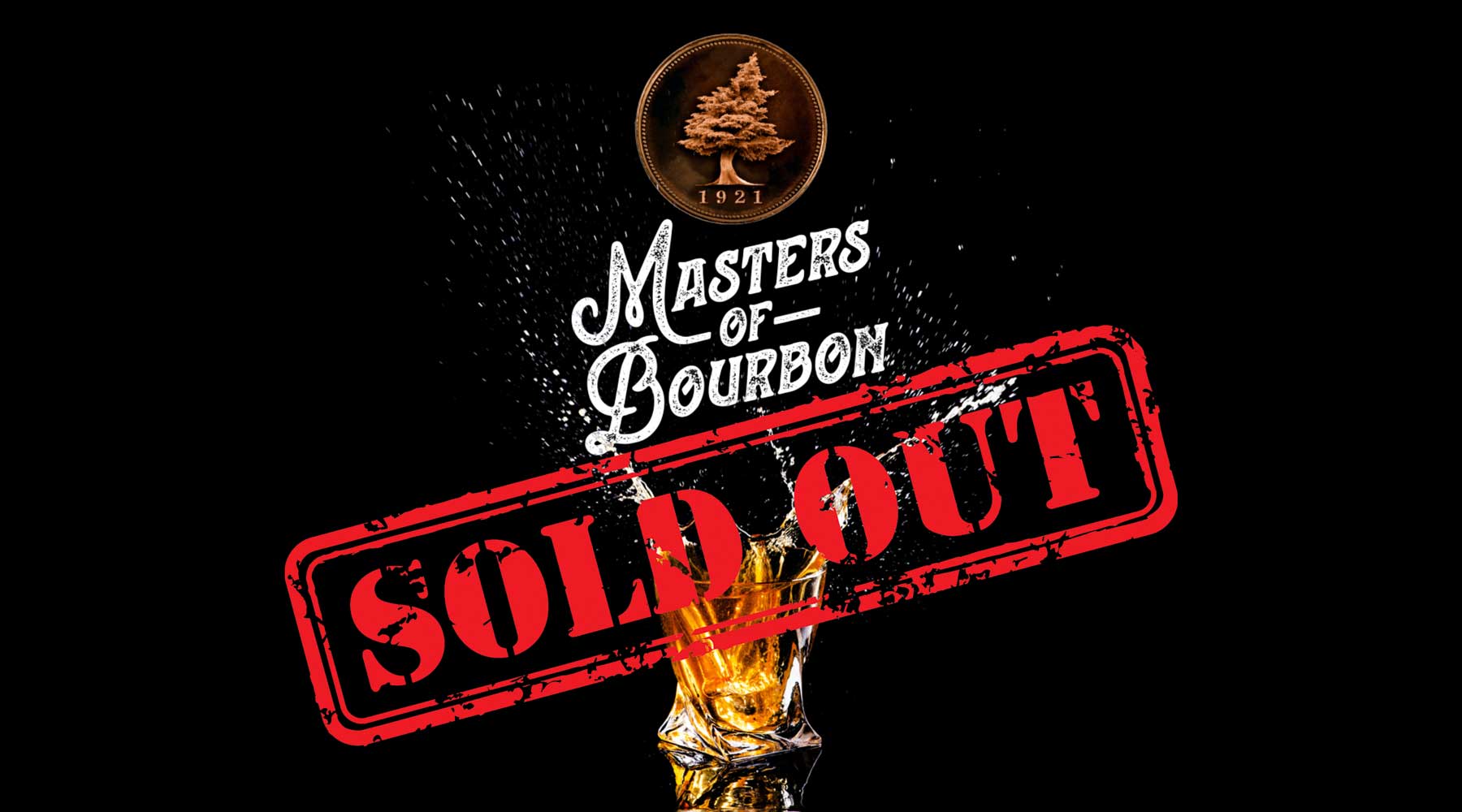 September 21st, 2019
Join us for a day of fine bourbon, fine guns and fine food at Big Cedar Lodge's Masters of Bourbon event at the Bass Pro Shops Shooting Academy. Hosted by Collin Thornton, Director of Food and Beverage for Big Cedar Lodge, experience a tasting presentation featuring one of Kentucky's best distilleries, Jefferson's Ridiculously Small Batch Bourbon by Master Distiller Trey Zoeller. Enjoy a special menu prepared by Chef William Osloond of Big Cedar Lodge, cigar rolling by The Outlaw Cigar Company and Bootleg Cigars and an exhibition show by professional shotgun shooter Travis Mears.
Sporting Clays | 9:00 am - 4:00 pm
---
Kick off the Masters of Bourbon event with a trip to the Bass Pro Shops Shooting Academy. Rental shotguns and shells are included as you blast off into the event with this 13-stand shooting experience. Available from 9:00 AM to 4:00 PM at a special Masters of Bourbon event rate.
Dinner Reception | 6:00 pm - 9:00 pm
---
Live music and entertainment will be the perfect way to cap off your night filled with outstanding cuisine and world-class bourbon at the Bass Pro Shops Shooting Academy. Explore three bourbon tasting stations where you will savor six signature bourbons from our feature bourbon master, Jefferson's Bourbon. As you're on your journey, collect wooden nickels to fill out the tasting passport to truly become a Master of Bourbon. All while enjoying multiple food stations curated by Big Cedar's very own Chef William Osloond.
Travis Mears Shooting Exhibition | 6:30 pm
---
Don't miss out on the extraordinary shooting exhibition put on by professional shotgun shooter, Travis Mears. Travis' shows entertain with every different trick shot imaginable while involving the crowd for an action-packed, fun show!
Fire-side Dessert & Cigars | 8:00 pm
---
End your evening by watching the sun sink below Table Rock Lake as you sip old-fashioneds, enjoy delicious desserts and smoke fine cigars in the ambiance of a campfire. Shuttles will be available to bring guests back to Big Cedar and Camp Long Creek at the end of the evening.
Since the age of four, Chef Bill Osloond has been intrigued by cooking. As he watched generations of family members prepare everything from scratch, he cultivated a passion for all things culinary. He started his career in his hometown of Deadwood, SD at Jake's Fine Dining owned by Kevin Costner, honing the initial skills needed for a solid culinary foundation. He would go on to attend Culinary school in Denver where he worked his way up to a Sous Chef at Mel's Bar & Grill, a fine dining Denver staple. While in Denver he would also serve as Executive Sous Chef at Elway's Steakhouse, learning the art of aging and butchery at this classic award-winning steak house. That experience later helped him develop a brand of prime beef called Original Pinnacle Prime. As his career blossomed he became Executive Chef of The Boulder Chophouse and earned a feature article in Bon Appetite magazine. Later Bill moved to the entertainment industry in Kansas City where he oversaw twelve different kitchens and developed several beers. Now his love of the outdoors and the Ozarks Mountains, influences his dishes at America's Premier Wilderness Resort, Big Cedar Lodge.
---
1901 MO-86
Ridgedale, MO 65739